Free Penny
Stock Picks Newsletter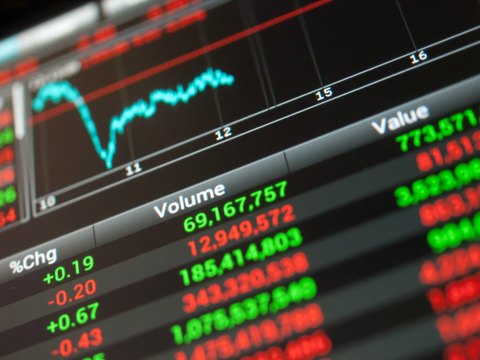 Tired of getting "free penny stock picks" from promoters that are paid to pump them?  Tired of reading chat rooms that give you 15 random ones each day?  How about getting "just" one excellent pick about once a week, with a full research report to boot???

Welcome to the Penny StocksA'dvantage newsletter!  We are not paid promoters and don't pump stocks to help companies dump shares on our subscribers.
Our picks are simply based on 15 years of trading penny stocks successfully.  We trade just like you and we strive to bring you winners with no promotional hype and without the company ever knowing what's coming...This way they can't dump shares into any volume we bring.
Everyday we are looking for setups that will bring our visitors profits, but you need to know that in addition to potentially huge profits, trading OTC stocks comes with a high level of risk...


Risk Disclaimer:  All of our free penny stock picks come with a high level of risk and you stand to lose your entire investment.  Never take our advice as a buy or sell recommendation.  Each investor must conduct their own research prior to buying or selling any security and StocksA' will never be responsible for any losses you may incur.  Caveat Emptor - Buyer Beware!
How We Can Help Each Other

There are over 9,000 OTC stocks and there is no way we can monitor them all.  We bring you a winner a week (maybe more, or less, it depends on if there is more than one...we don't force it) and we ask that in return you share your DD and hot picks with us.
If we find a weekly diamond in the rough and 40 subscribers have been looking for theirs and/or already found it, then we can create a pretty gosh darn powerful force. 
No manipulation, but focused, team work oriented cooperation for us all to be consistently profitable trading penny stocks.  Simply a friendly group of traders sharing ideas.
What Kind of Free Penny Stock Picks Can You Expect?

We are only going to bring you stocks that we feel have an exceptionally good chance of breaking out either due to technical factors and or future news events. We prefer setups that have a little of both.  Our penny stock picks may take from 1 day to 30 days to truly play out. 
We do not intentionally try to create hype and pressure to buy now and "get in at the open" or you'll miss out.  Sure sometimes you may miss out if the stock moves fast after our pick is announced, but so what?  Wait for intraday trading opportunities (i.e. a pullback) or simply pass on that one and wait for the next...

If one week we can't find one that we feel will make you money, then quite frankly we won't announce one.  We are not going to force picks just to have something to send you...there is no shame in not sending you losers!  It's all about winners here.
Additionally, each stock we profile will come with a research report outlining what we like, why we like it, technical analysis and any pitfalls to watch out for.

Your Personal Information

Your personal information, well, that stays personal.  We won't share, sell or rent your information to anyone.  We're building a team here and not putting together some sort of spam campaign.
Another Darn Disclaimer

To be fully transparent and not a teeny, tiny type of legal disclaimer, we may own shares in the penny stock picks we profile and guess what?  When they go up to our target price, then we will sell all or some of our shares just like we teach throughout the website.  We also may trade the stock intraday.

We aren't looking to pump and dump however and any stock we profile is not profiled with the intention of dumping shares on our visitors.
Obviously, we like the stock and feel there is profit potential or else we wouldn't bring it to you.  Would you want us to bring you  picks that we didn't even like enough to risk our own money on?  Of course not!

That said, if you don't like what we have to say, then don't buy it.  If you do like it and buy it, then have a profitable strategy in mind before putting your money in the middle...There's no reason we can't both profit together.  
Our Disclosure

With our free penny stock picks we will always disclose if we own shares, if we plan to own shares within the next 72 hours and how many shares we own.  Doesn't get much more transparent than that!
Lastly, when we do sell that does not mean the stock will or will not make a larger move up.  We are chickens, to a degree, and like taking guaranteed profits.  In other words, we don't expect every .01 stock to go to a dollar...A move to .025 is plenty for us.
Ready to go?  Let's make some money together, simply sign up for our newsletter below...

Penny Stocks
› Picks Newsletter